We always appreciate learning new, interesting stories about Babe Ruth that we can share with other fans. It continues to impress us how much Babe had an impact, both around the country, as well as the world!
This story comes via Tom Villante, who shared the story on behalf of Pam from New Jersey:
"I had to share this with you. This is from my town's archives. It's a photo of Babe Ruth with his golfing buddies – Johnny Farrell, Gene Sarazen & Tom Creavy who were golf superstars as well."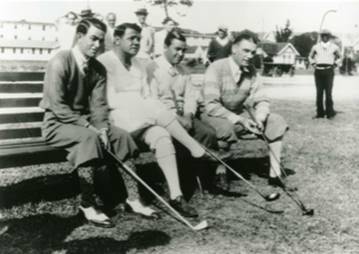 "This photo was taken in 1931 at Leewood Country Club in Eastchester, NY – the town we live in. This is the club that is right off of the Bronx River Parkway that had a special tunnel dug out under the railroad tracks so Babe Ruth could have quick access to Yankee Stadium without going 1/2 hr out of the way to hit a parkway that would take him there."
Below is the tunnel that the Leewood Country Club built as a shortcut for The Great Bambino, an honorary member, to drive to Yankee Stadium after golf…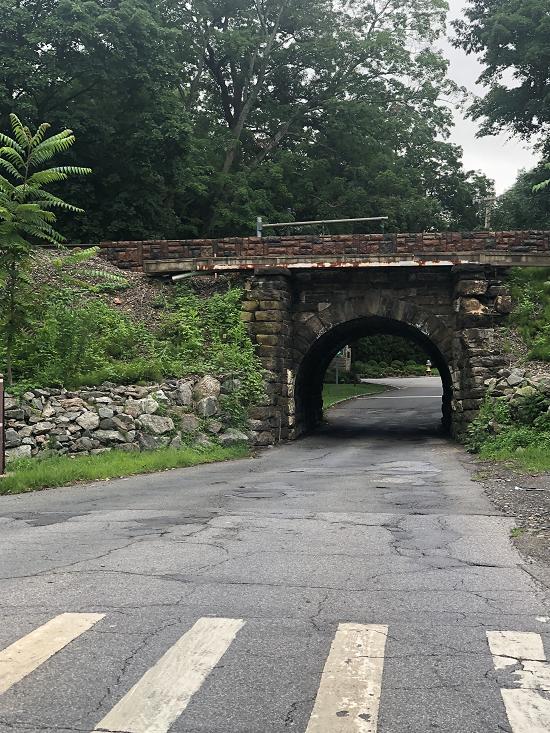 If you have a Babe Ruth fan story you'd like to submit, we'd love to hear and share with other Babe Ruth Central fans!